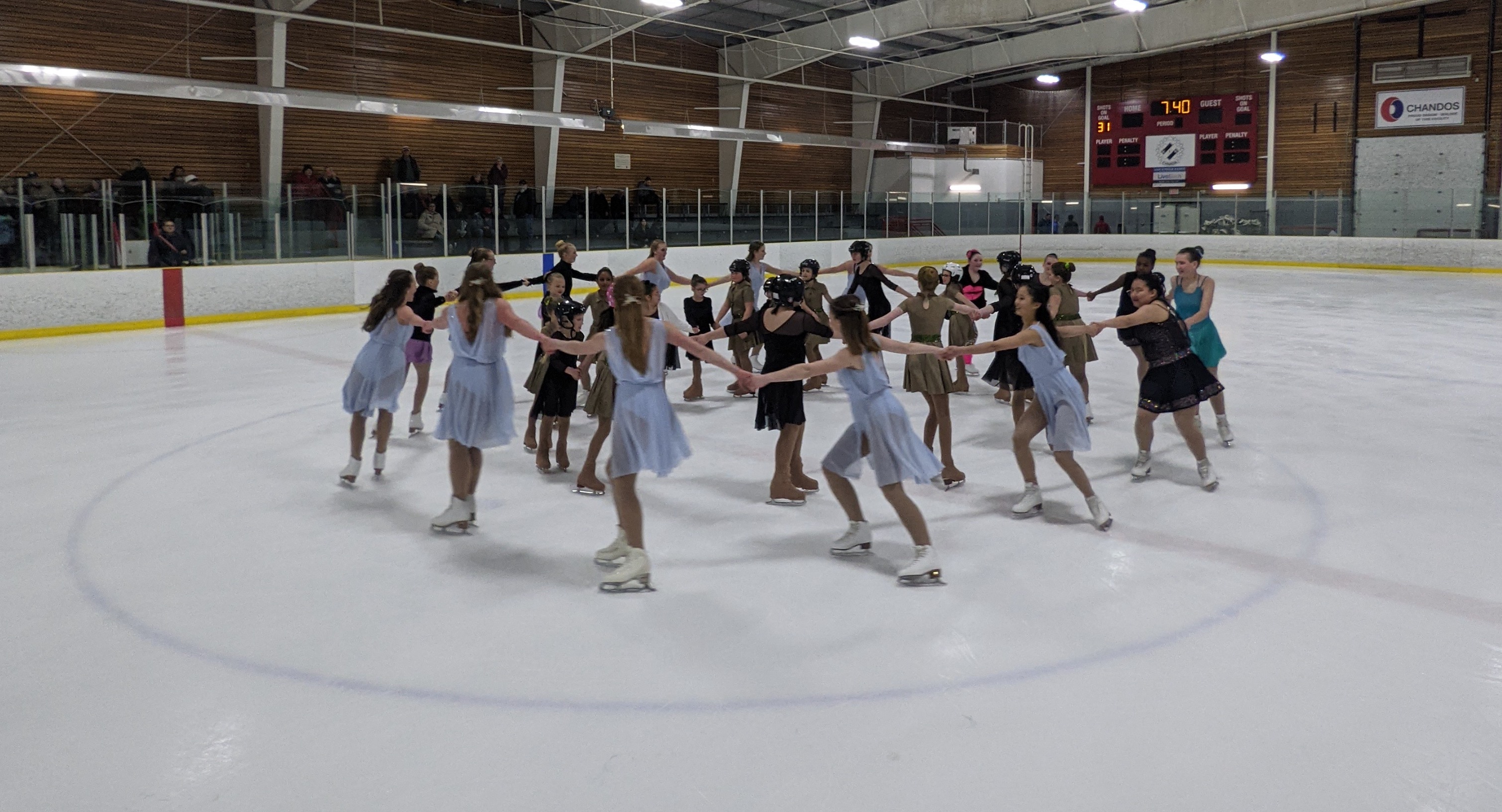 Although there are not technical Star requirements for most synchronized skating categories, Skate Canada is moving towards aligning synchro categories with appropriate Star levels corresponding to other figure skating disciplines (ie. skills, dance and free skate).
Our coaches are always happy to help skaters identify the most suitable category for their level.
LTAD
Skate Canada's Long Term Athlete Development Model categorizes the different figure skating levels corresponding to the principles of Sport for Life.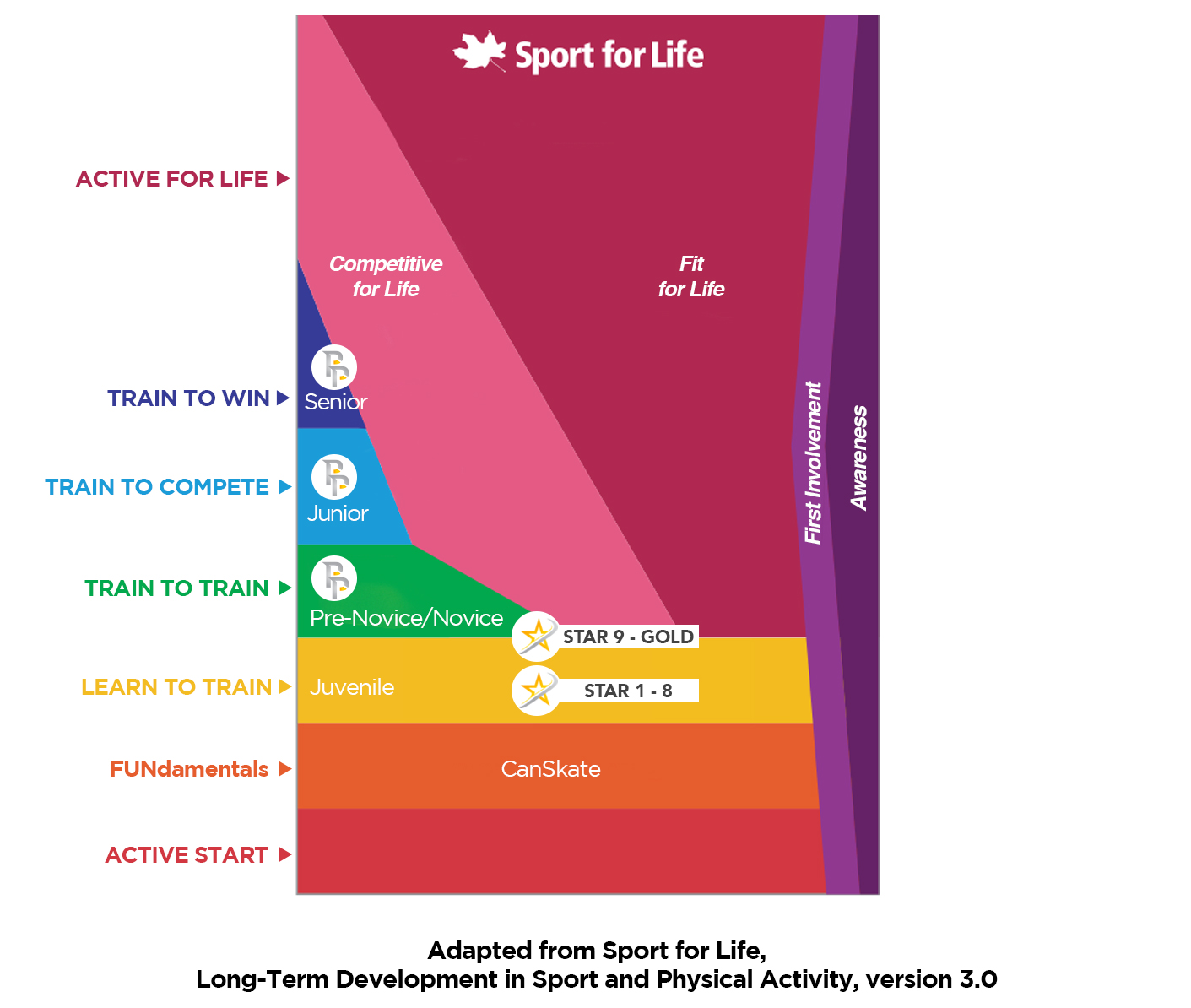 Categories
The following table summarizes the current Skate Canada requirements for all synchronized skating categories. There are currently only Star requirements up to the Star 4 level.
Category
Age & Assessment Requirements

STAR 3

Elements

No age requirements

All skaters must have successfully completed Star 1 Skills (2023-2024 implementation)

STAR 4

Program

No age requirements. May group by age if numbers warrant as follows:

at least 75% of skaters must not have reached the age of 12 as of July 1st preceding the competition (U12)

AND

at least 75% of skaters must have reached the age of 12 as of July 1st preceding the competition (12+)

Juvenile

(STAR 6)

Skaters must not have reached the age of 15 and at least 75% of the skaters must not have reached the age of 13 before July 1st preceding the competition

Pre-Novice

(STAR 8)

Skaters must not have reached the age of 18 before July 1st preceding the competition

Intermediate

(GOLD)

Skaters must not have reached the age of 19 before July 1st preceding the competition
Open
Skaters must have reached the age of 15 before July 1st preceding the competition
Novice
Skaters must not have reached the age of 16 before July 1st preceding the competition
Junior
Must meet ISU Junior age criteria (skaters must have reached the age of 13 but must not have reached the age of 19 before July 1st preceding the competition)
Senior
Skaters must have reached the age of 15 as of July 1st preceding the competition
Adult 1, 2 & 3
Skaters must have reached the age of 18 before July 1st preceding the competition